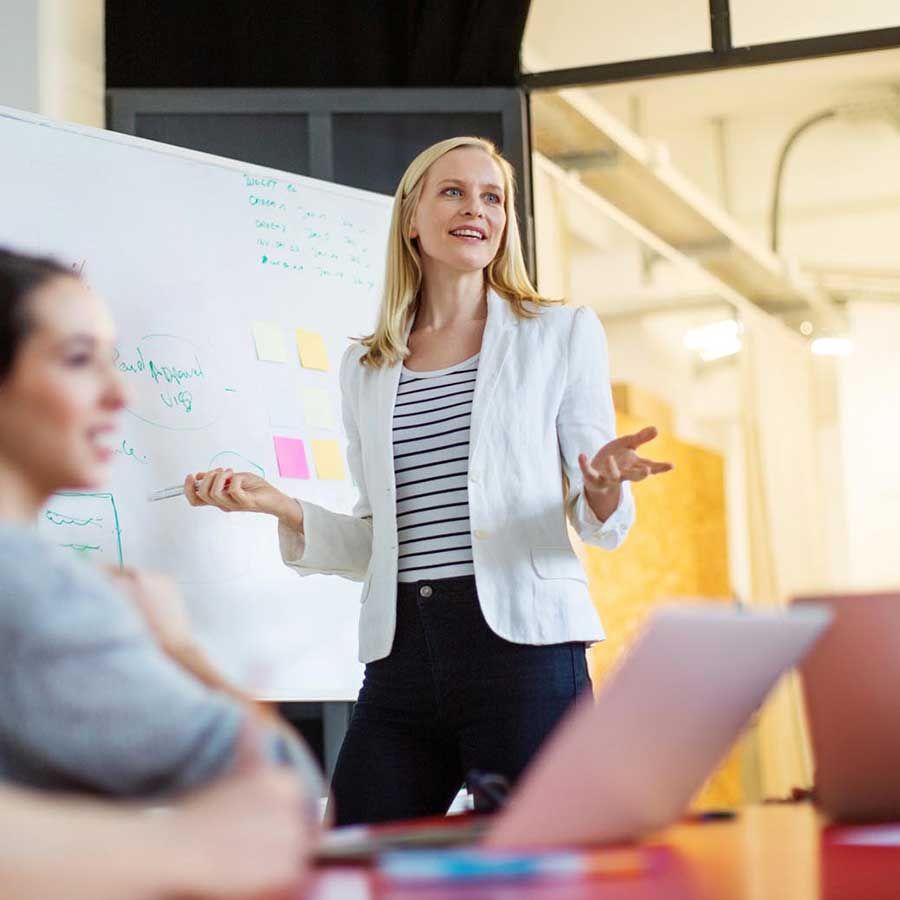 Communication DISCovery
Mobilizing disparate styles to work together in harmony.
Work Smarter Together, to Triumph Together.
Teams are comprised of individuals with different filters, judgments and behavioral styles. To work together more effectively requires understanding of not only each other, but ourselves. This unique workshop is designed to provide understanding of these disparate communications styles and to get them working in harmony, not opposition, by building rapport and leveraging their strengths. …
A lively blending, in half or full-day workshops, of education with interactive participation, real world perspectives and personal examples. The TTI Success Insights DISC system provides true insights into communicating and understanding others more effectively, and how to skillfully approach challenges as opportunities with greater confidence fueled by increased self-awareness.
Every Transitions for Business workshop is customized to focus on a specific team goal or challenge with defined goals: Crafted to provide actionable take-aways to keep the learning alive, enabling sustaining what you learn and accomplish, so sustainable results can become part of a corporate culture. Education you can build upon rather than training that is forgotten when it's over.
Workshop Foundation
The DISC behavioral model offers insight into the four basic communication styles.
Each of the four styles has its own characteristic strengths, weaknesses and opportunities.
Understanding how your dominant style influences how you speak and listen is a personal development game-changer.
Improve business relationships, communicate more effectively, and succeed by adapting to the style of people you interact with.
Workshop Objectives
Aligning and leveraging different behavioral styles.
Promoting clearer communication reducing frustration.
Understanding your style and how other perceive you.
Confronting personal biases and their impact on your success.
Learning how an organization's composite styles affect outcomes.
Translating personal understanding into organizational success.
Participants leave the workshop with greater confidence, armed with tools to work better as both individuals and teammates. Strengthened by their newfound ability to forge more cooperative and productive relationships with less misunderstanding and conflict.
Personalized Success Insights DISC reports and communication style reference guides assure participants' success will be sustained, easily and conveniently, in the workplace and in their daily lives.